Almost more than any other platform, TikTok is all about trends. When you open up TikTok, you'll immediately be greeted with your For You page, but it's extremely easy to discover what's currently trending on the app. That should tell you a lot about how important trends are to TikTok's identity; it's all about what kind of content is trending, and how influencers can hop on those trends to try and get themselves some more followers or raise their profile in the cutthroat world of TikTok.
Of course, we're not able to predict what will emerge as a trend in 2022. If we could do that, then we'd never need to worry about creating a flop viral hit again (it's happened before). Instead, we can tell you what's trending right now, and that could help to give you a way to predict what could trend in the future. This app moves so fast that nobody can tell what's about to become popular, but here are 5 trends you should follow on TikTok in 2022, as they're doing incredible numbers right now. Be sure to jump on these trends if you want to get more likes on your TikTok content!
1. #TikTokShortFilm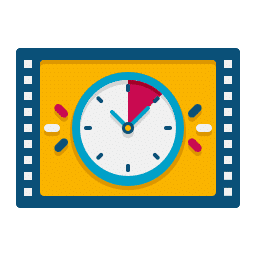 In 2022, the Cannes Film Festival partnered up with TikTok to create the TikTok Short Film competition, which tasks users with creating content between 30 seconds and 3 minutes in length. There will be three winning entries, and the winners will be given awards at an event at which Cannes head Thierry Fremaux will be present. It's safe to say that now is your chance to impress some of the serious film movers and shakers in the world, so get on this hashtag if you love filmmaking.
It's not just the recognition, though; the winner of this competition will also be awarded a cash prize of up to 10,000 Euros, so there's a financial incentive as well. If you are lucky enough to win, you'll also be able to attend some exclusive screenings at the Cannes Film Festival, which is a worthwhile prize for any film buff. Check out some of the content under this hashtag and see what you can come up with yourself!
2. #EndViolenceAgainstWomen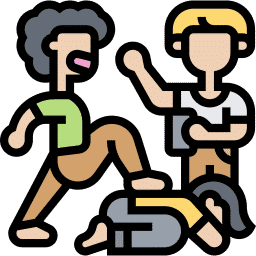 We're listing this trend here because we very much don't want to see it disappear. Recently, it was International Women's Day, and many women and non-binary folks took to TikTok to share their experiences of violence and everyday sexism at the hands of the patriarchy. #EndViolenceAgainstWomen is all about putting the focus on the perpetrators; making violent men face up to the fact that there's nobody to blame for their actions but themselves.
This is one of those hashtags that demonstrates TikTok can be serious, too. The platform might have a reputation for irreverent comedy, and it might also occasionally get into trouble for its retrograde attitudes towards people who aren't conventionally handsome, but when its community comes together, they can become a force for powerful and lasting change.
3. #cheesecake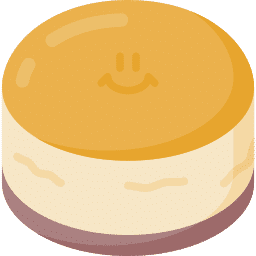 If there's one other thing that's immensely popular on TikTok, besides dance challenges and lip-sync videos, it's food. TikTok is a haven for the gourmet; there are hundreds upon hundreds of great content creators making excellent videos about cooking, eating, and everything else to do with food as an art form. It's safe to say that if you love food at all, then TikTok is going to make you very hungry very quickly, and you'll regret browsing your feed before lunch.
That's what the #cheesecake tag is all about. If you search up this tag, you'll find some utterly mouth-watering videos about people's favourite cheesecake recipes. Whether it's simple favourites like blueberry or chocolate or more elaborate and complex creations, you'll find lots of tantalising desserts here to make your mouth water. We definitely wouldn't recommend this one if you're trying to stick to healthier eating.
4. #UARushChallenge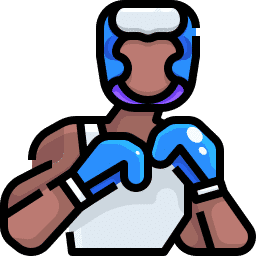 This tag is one of those challenges that comes about more because a brand has decided to create it rather than organically. You'll often find that this happens on TikTok; brands decide to create challenges in order to promote themselves, usually partnering with a celebrity or an influencer in order to drum up interest and get people to try the challenge out for themselves.
In this case, the #UARushChallenge tag was started by the Under Armour fitness and lifestyle brand. It's all about taking on legendary boxer Anthony Joshua in the noble art of shadowboxing. There's a video of Joshua shadowboxing like a champ, managing to look just as intimidating and physically imposing as he does in the ring. If you decide to take this challenge on, then it's your responsibility to battle him (but don't worry, you won't actually have to fight him).
5. #DoorsVsWheels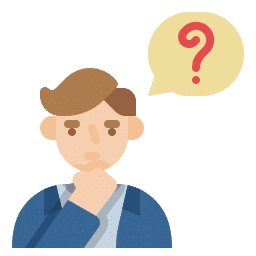 Finally, we come to a trend that will almost certainly have seen its day within the next few weeks. Have you ever argued with a friend about something utterly inconsequential and pointless, but the argument somehow becomes the most important thing you've ever done? That's exactly what the #DoorsVsWheels debate is taking on. Essentially, the question is thus: are there more doors or wheels in the world? We told you it was a pointless argument!
Just because it's pointless, though, doesn't mean there aren't some great TikTok videos about it. Many of them take on the finer philosophical points of what exactly constitutes a door or a wheel. For example, does a gear count? How about a tiny door in a cuckoo clock? Defining your terms is important in an argument, after all! This might be a ridiculous tag, but we still love watching videos about it nonetheless.