TikTok has broken records in record times. Even that's an understatement! Pioneering a wholly new form of social media content creation, TikTok has come out on top and influenced the whole industry to change how they think—Making Instagram launch Reels, YouTube begin with their Shorts, and Reddit start using live streams from creators.
It's true that if TikTok was an influencer itself, it would easily beat Snapchat, Twitter, Pinterest, and many others while going toe-to-toe with the legendary Facebook and Instagram.
TikTok's constant innovation allows it to punch above its weight and it's easily one of those platforms that even the industry leaders like Google and Meta are scared of.
In this article, we're going to draw comparisons between TikTok and other social media platforms. What you should keep in mind is that there are some remarkable figures below and a lot of TikTok's magic continues to charm us even when it's banned from its largest market, India!
User Base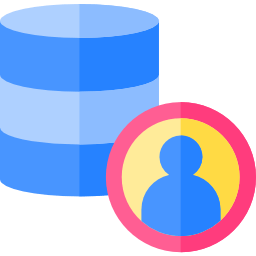 TikTok boasts 1.2 billion monthly active users out of 1.6 billion total users. To put it in perspective:
Facebook: 2.95 billion
YouTube: 2.56 billion
Instagram: 2.5 billion
WhatsApp: 2 billion
WeChat: 1.26 billion
TikTok: 1.2 billion
Messenger: 988 million
Douyin: 600 million
QQ: 574 million
Sina Weibo: 573 million
Kuaishou: 573 million
Snapchat: 557 million
Telegram: 550 million
Pinterest: 444 million
Twitter: 436 million
Reddit: 430 million
Quora: 300 million
You'll need to combine Twitter, Reddit, and Quora's monthly active users and it's still lower than TikTok's alone!
TikTok has broken many records in the past few years. For example, it was the most downloaded app in 2022, the most downloaded non-gaming app in the first half of 2021, and an app that grew at insane rates of anywhere from 40% to 400% since 2018. Currently, more than 150 million Americans use TikTok and that number is only growing.
Did you know that before ChatGPT, TikTok was the #1 app to reach 100 million global monthly active users? It took disruptive technologies way longer to do that.
Uber: 70 months
Telegram: 61 months
Spotify: 55 months
Pinterest: 41 months
Instagram: 30 months
TikTok: 9 months
ChatGPT: 2 months
Note: These are monthly active users, not total installs. ChatGPT reached total installs of 100 million in 5 days.
Content Creation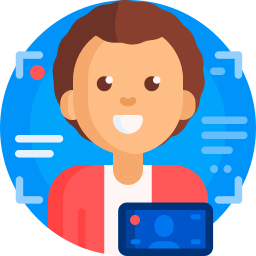 1 billion videos are watched on TikTok every day. The leader in videos, YouTube, has 5 billion videos being watched every day. Yes, YouTube wins here, but when you put into perspective the fact that YouTube has been up since 2005 and TikTok only joined the world stage in 2017, TikTok's superiority shines through.
This is mainly due to TikTok pioneering the short video format and perfecting it over time. Before TikTok's explosive popularity, even giants like Facebook or YouTube couldn't think of this and focused instead on long-form content.
On average, 95 minutes are spent on TikTok every day. This is higher than any other app. YouTube with its longer videos has 74 minutes per day, Instagram has 51 minutes, Facebook 49 minutes, Twitter 29 minutes, and Snapchat has a 21 minutes per day average as per latest data.
App Statistics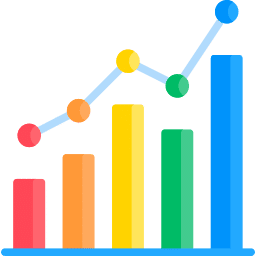 Combining Google's Play Store and Apple's App Store data, here are the app stats as of May 2023:
In the US, TikTok is the most downloaded app ever with over 50% of the users using it daily. In fact, it had an engagement rate (how many downloaders actually use the app regularly) of 29% back in April-June 2022. That doesn't beat Instagram's 39% engagement but beats everything else in sight including Facebook (27%), Snapchat (26%), YouTube (20%), Twitter (18%), and so on.
TikTok is ranked #1 on the App Store in the Entertainment category with a rating of 4.8. Instagram, YouTube, and Snapchat are numbers 2, 3, and 4 respectively in their category (Photo & Video). Twitter and Reddit are #1 and #2 respectively in the News category. Facebook is #3 (after WhatsApp and Telegram and before Messenger) in the Social Networking category.
TikTok is #1 on Google Play Store in the free social media apps category. The next spots are taken by Instagram, Facebook, and Twitter for numbers 2-4.
TikTok has been downloaded over 3 billion times. It's the only Meta contender as the other apps to hit this number are WhatsApp, Messenger, Facebook, and Instagram. And these apps have been here for a while now whereas TikTok only opened outside China in 2017!
In the last two years, TikTok has grown at a pace of 105% in the US which is faster than any other app.
Brand awareness is where TikTok lacks. Whereas apps like Twitter (86%), Snapchat (84%), Pinterest (79%), and Reddit (68%) have high brand awareness, TikTok is fairly low on the scale.
Demographics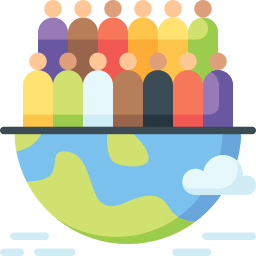 TikTok is widely known as a Gen Z or teen platform. That's not quite true! 42.4% of adults use TikTok in the US. Compare that to the 41.8% of Twitter and 28.7% of LinkedIn and it might just be that TikTok is actually more serious than many others! Facebook and Instagram have 74.2% and 60.7% of adults using them for reference.
Whereas most social media platforms have a predominantly male user base (Facebook, Instagram, Twitter, YouTube, LinkedIn), TikTok has a female-dominant base with 57% females and 43% males. Snapchat is also an exception with 53.8% female and 45.4% male accounts.
Final Verdict
TikTok is like that one cool kid at the party who's got the moves and knows how to get everyone grooving. It's exploded onto the scene, captivating hearts (and hours of our lives) with its addictive short videos. It's the genie that grants your wish for endless entertainment in 15-second snippets.
But let's not forget about the other social media platforms.
Facebook is like that trusty old friend who's been around forever, constantly reminding us of that embarrassing photo from 10 years ago.
Instagram is the flashy fashionista, always ready to make our lives look picture-perfect.
Twitter is the witty comedian, delivering snappy one-liners in 280 characters or less.
And Snapchat? Well, it's the vanishing magician who makes our embarrassing moments disappear in a poof!
Sure, TikTok may be the latest star on the social media stage, but who knows what the future holds? New platforms could emerge, and our dancing queen might have to share the spotlight.
So, for now, let's enjoy the TikTok rollercoaster ride, keep scrolling, and remember to put our phones down once in a while. After all, there's a whole world out there waiting for us to do more than just watch cat videos and attempt viral dances.