If you run a business, you need to think about having a TikTok account. It's one of the most popular social networking apps on the market right now. You'll see video montages of TikTok content popping up on disparate platforms like YouTube and Instagram. That's because TikTok content is dominating the world of internet-created content right now, and your business needs to be involved in that if you want it to stay current and relevant.
With that in mind, if you're new to the world of social media or to the world of TikTok specifically, you may not know how to set up a business account. Thankfully, it's incredibly easy. All you need is to create a TikTok account, and everything else can be done through the settings menu. If you're still in the dark, don't worry – we're here to help you. Here are four easy steps to set up your business on TikTok. When you've done this, you'll be a certified social media enthusiast!
Step 1: Sign up for a TikTok account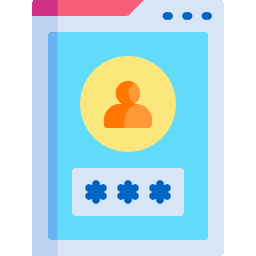 Before you can make your business TikTok account official, you'll first need to create one for yourself. Don't worry; this is extremely easy to do. First, download TikTok onto your phone. If you'd rather not use your phone, it's also possible to use the desktop website to sign up. Once you've downloaded the app or navigated to the official website, you'll then need to choose a method for signing up. You can either use your phone number, your email address, or one of your social media accounts to sign up to TikTok. Pick whichever method is best for you. If you're using your phone number to sign up, the app will text you a four-digit code which you can use to verify yourself. Email users and social media users won't need to do this. Follow the on-screen prompts and voila – you've just signed yourself up for a TikTok account! We told you it was easy.
Step 2: Convert your account into a business account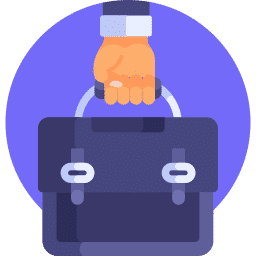 Once you've signed up, you're not quite all the way there yet. Next, you'll need to turn your account into a business account. Luckily, doing so is just as easy as creating the account in the first place. First, head to your profile. You'll see this in the bottom right corner of the main TikTok window. From here, hit the menu in the top right, and you'll see a list of options. You want to find "Manage account" in these options. After tapping this, simply tap "Switch to Business Account". You'll then be presented with a list of options to describe your business. Pick the category that you think best describes what your business does. Doing so will dictate what kind of content you get recommended, as well as what other promotions TikTok sends your way. It's as simple as that – you're now a business on TikTok! Congratulations!
Step 3: Optimise your profile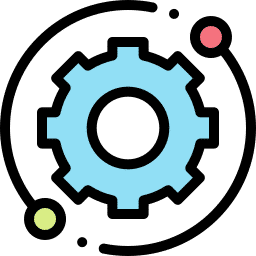 This step isn't really necessary if you just want to establish yourself on TikTok, but without an optimised profile, you're going to struggle with building a base. Optimising your profile means thinking very carefully about every element of it. You should pick a profile picture that describes your business perfectly. A logo is always a good way to go; it should be punchy, immediate, and descriptive. That's also a good way to think about your bio. It should describe exactly what your brand does and why people should buy your product or your service. There's also your profile name, which should be short, snappy, and easy to search for. If your business name is lengthy, try to shorten it for TikTok (and also try to shorten it in general; shorter business names tend to be better and stick more in customers' minds).
Step 4: Start creating great content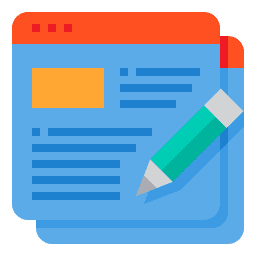 Okay, so we might have told a little white lie about there being three steps. The fourth step is simultaneously the easiest and most difficult part of establishing your business on TikTok. While it's not technically mandatory – there really are only three steps to creating a business account on TikTok, after all – if you don't make great TikTok content, your business won't get far on the platform. Luckily, we've got some tips for you in this regard as well. Here are a few of our best tips on how you can create great business content on TikTok.
Make it interesting
You can't just make nakedly promotional content on TikTok. The app's users will sniff you out, and your reputation will deteriorate as a result. Your content should, first and foremost, be interesting and funny; in other words, it should fit into TikTok's remit as a whole. You can promote yourself in the content, of course, but it should serve the community as a good video first and foremost.
Collaborate with TikTok influencers
Influencer culture has, of course, migrated to TikTok. There, you'll find lots of influencers with great content creation strategies who are looking for brands to work with. Reach out and make the first move; find an influencer whose content you really like and ask them if they would like to work with you on making some videos. This can be a great way to build your brand on TikTok.
Post at the right times
Just like influencers and other individuals, it's important for your business to post content at the right times. You want to make sure you're catching people's attention, so you should do your research regarding when the best times to post are. This will vary depending on the demographic you want to catch; your market research should indicate when your user base is online.
Use built-in TikTok business tools
TikTok comes with a suite of business tools to help you get started. As well as all of the existing video filters and content creation tools, you'll also find advertising systems and analytics to help you catch your core demographic and understand what makes them tick. You'd do well to make extensive use of these features as a business on TikTok.